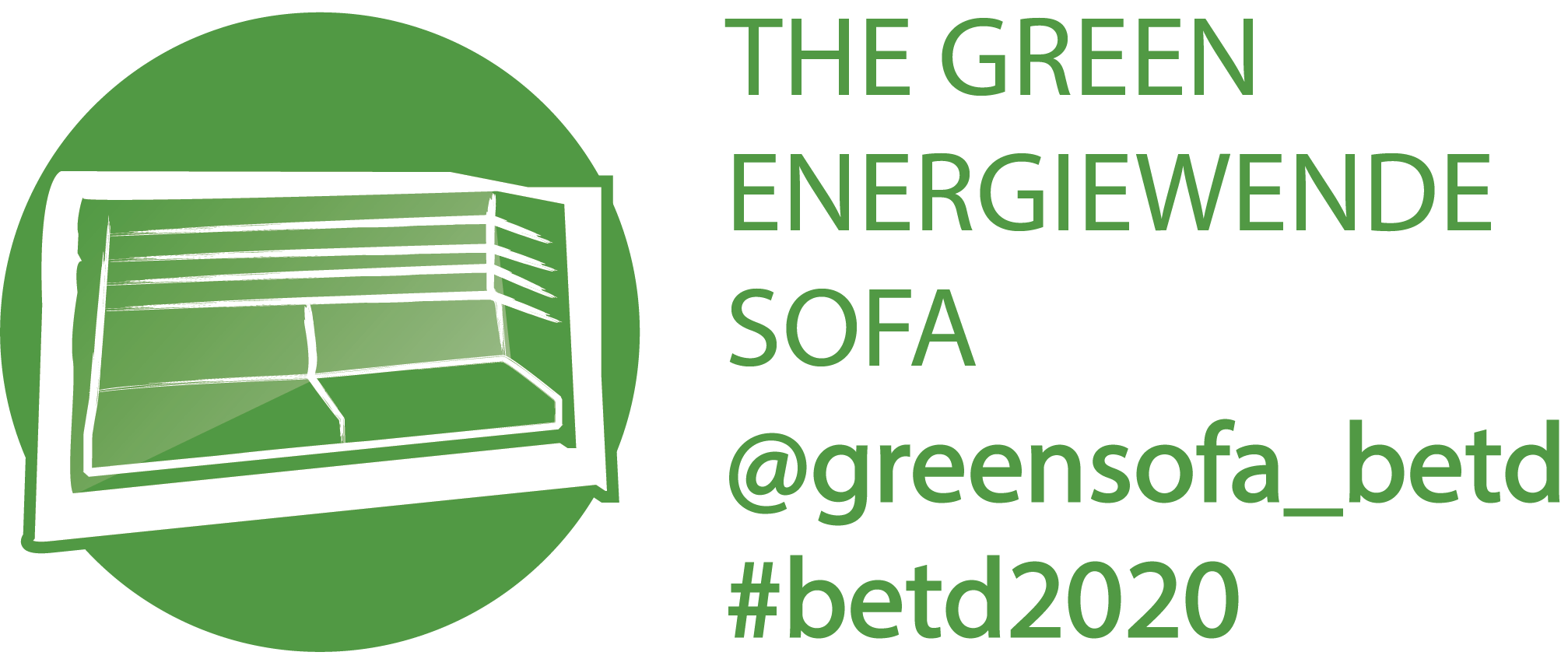 The Green Energiewende Sofa is the icon of the Berlin Energy Transition Dialogue. It is travelling the world to liaise with other conference and events and collects statements and views on the #Energiewende. Over 7,000 people contributed already live or via twitter to the global Dialogue! When do you join the green journey and share your vision of green?
40 stops, 500+ VIPs, 3500+ visitors
7000+ tweets, 55 million social media reach
6 continents (carbon offsetting)
Do you want to learn more about the Green Energiewende Sofa and it's journey to promote the Dialogue?
Switch on the daily-updated Twitter Feed below:
Last and upcoming stops of the Green Sofa
9th IRENA Assembly, Abu Dhabi, United Arab Emirates, 11-13 January 2019 | Vaasa Energy Week, Vaasa, Finland, 18-21 March 2019 | Berlin Energy Transition Dialogue 2019, Berlin, Germany, 09-10 April 2019 | Eurelectric Power Summit 2019, Florence, Italy, 20-21 May 2019 | Australian-German Energy Symposium & 2nd Australia-Germany Energy Working Group Meeting, Melbourne, Australia, 18-20 September 2019 | German-French Energy Forum, Berlin, Germany, 24 October 2019 | Sun World, Lima, Peru, 12-14 November 2019 | COP 25, Madrid, Spain, 02-13 December 2019 | 10th IRENA Assembly, Abu Dhabi, United Arab Emirates, 11-12 January 2020